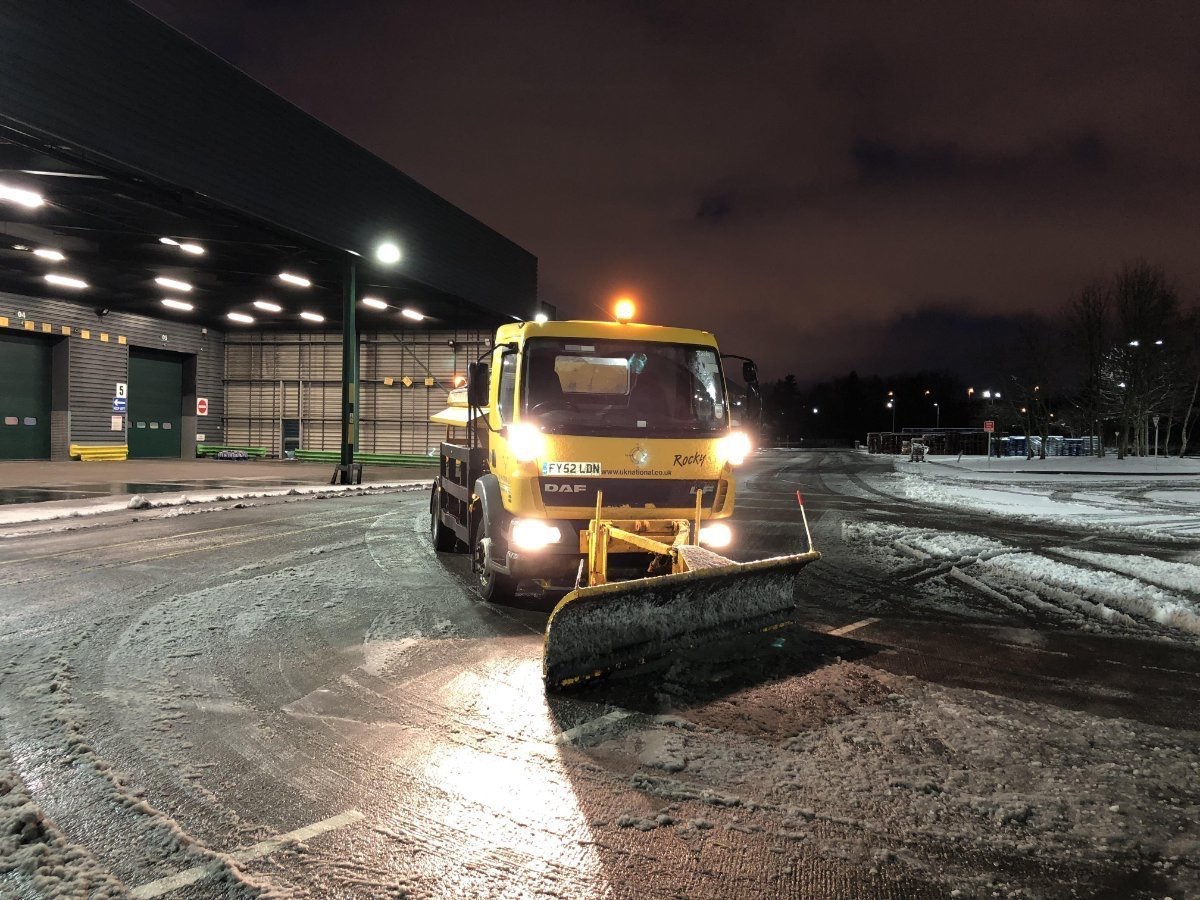 UK National provide 24 / 7 standby for gritting and snow clearing throughout the winter season. We can provide support for any commercial or residential location – Retail, Healthcare, Defence, Logistics, Local Authority, Car parks, Airports etc.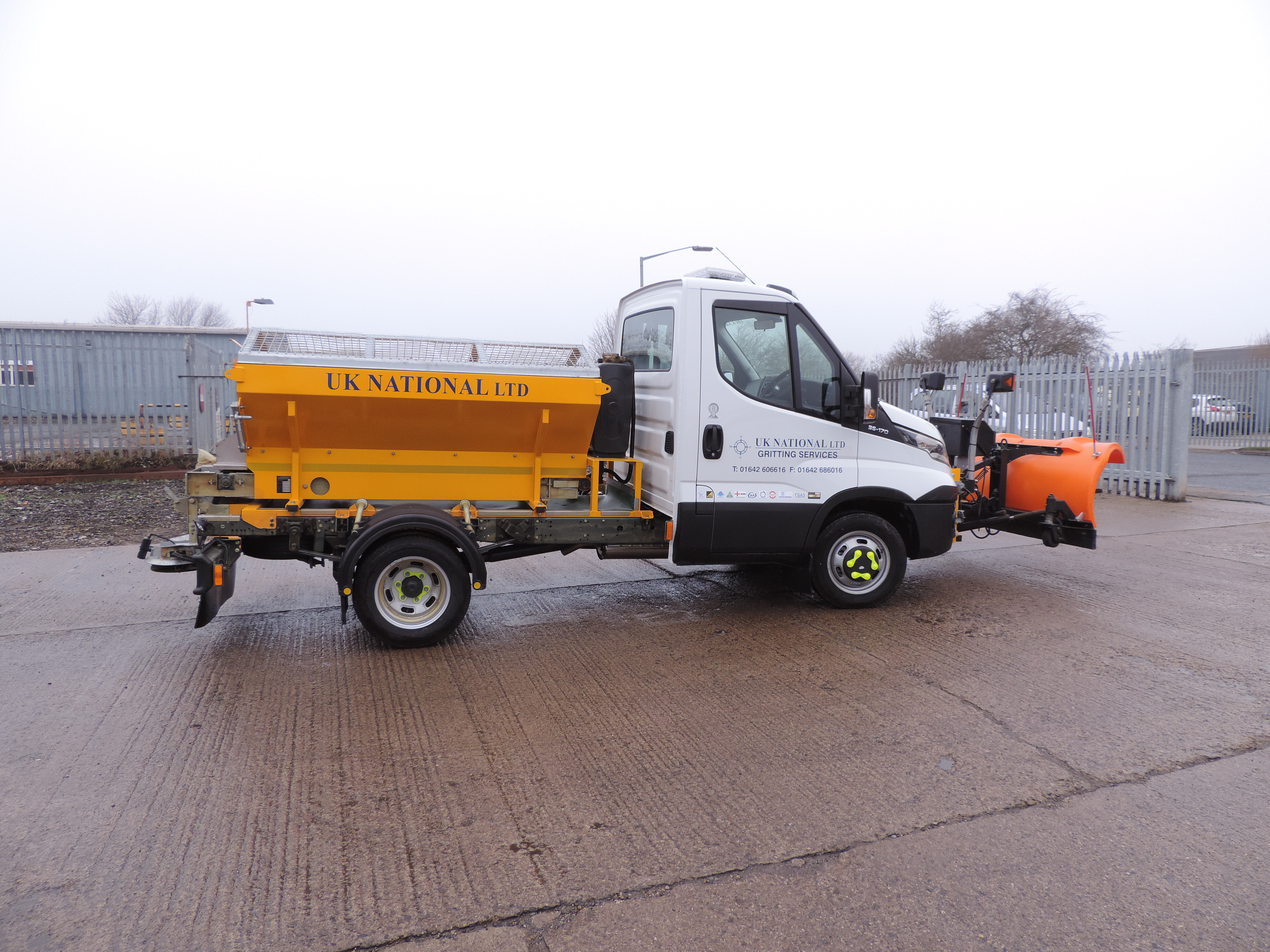 The service consists of:
Gritting by purpose made gritting and ploughing trucks
Van mounted grit spreaders to reach areas inaccessible for larger wagons
Manual snow clearance and grit spreading by our snow team
Path / walkway clearance
Grit bin filling and re-supplying
Grit replenishment
We are main contractors to:

It is a regulation under the 1999 Management of Health and Safety at Work Act, Workplace, Safety and Welfare regulations including the recent slip and trip Act to protect employers and members of the public from slipping on your icy paths, walkways and access roads.
UK National Limited own a large fleet of vehicles to meet client needs.