​Gritting, Snow Clearance and Winter Maintenance - Start Planning Now!
14/11/2018
Now is the time to consider how prepared your business is for winter! How will you cope with gritting your site, spreading salt and clearing snow? Do you have the experience and equipment to keep your roads, paths and parking areas safe?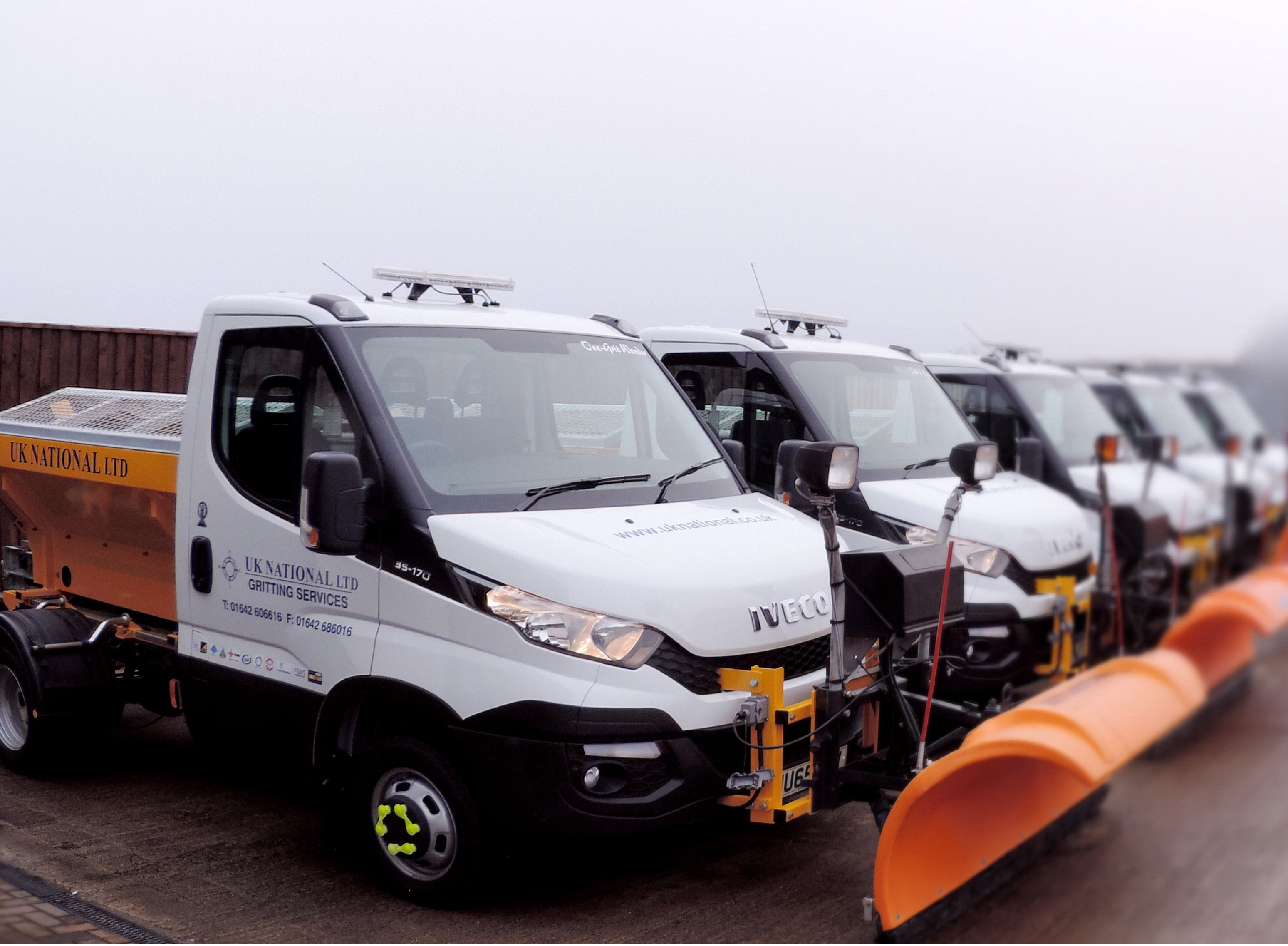 A Facilities Management company such as UK National are experienced in keeping a wide range of sites safe in the winter months. They can advise on, and carry out, the spreading of grit and salt and the clearing of snow.
Plan for gritting and snow clearance well ahead
Planning ahead allows to you ensure you are ready for the worst weather scenarios and can confidently move into the winter season knowing you have an efficient and effective plan in place.
Using reliable and experienced contractors ensures that your site remains as well-maintained as possible. A winter maintenance or gritting contractor will pro-actively protect areas. They should provide a service guarantee as well as reports on what has been carried out.
Look for a comprehensive service as provided by UK National:
- 27/4 standby service
- Gritting by purpose made, company owned, gritting and ploughing trucks
- Van mounted grit spreaders to reach areas inaccessible for larger wagons
- Manual snow clearance and grit spreading by our snow team
- Grit bin filling and re-supplying